Best Demo Trading Accounts UK 2022 – InvestingReviews.co.uk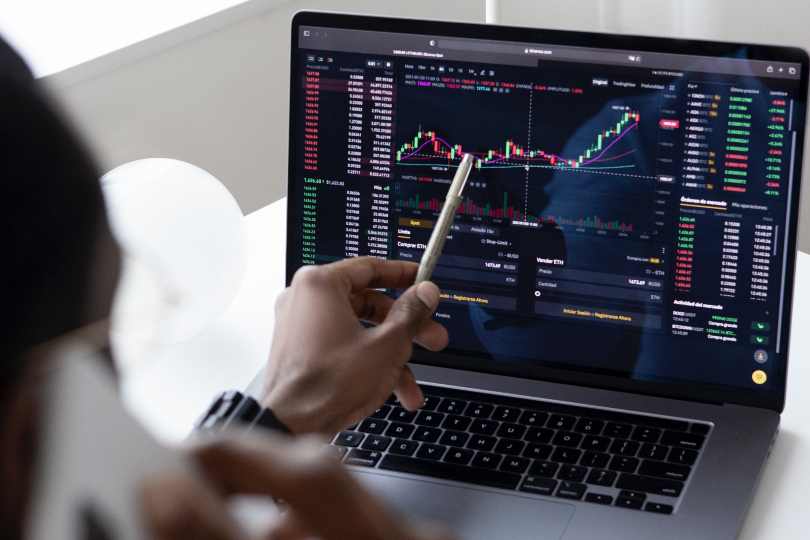 What are demo trading accounts?
Demo trading accounts, although already popular, have become somewhat industry-standard.
They are risk-free accounts offered by trading platforms to provide a safe environment in which new investors can gain trading experience without using real money. Demo accounts can also be used by experienced traders looking to try new methods or systems of trading without the risk of losing money.
Users are given an allowance of virtual money to use like real money on the markets that the platforms list. The amount of virtual money offered by each platform varies, although the amount is usually in the tens of thousands.
Access to these accounts is often limited, meaning you normally only have a few weeks to use the services. However, as demo accounts have become an industry-standard in the online trading world, platforms have offered increasingly generous allowances of time and virtual funds.
This means you can often find a selection of platforms that offer an unlimited amount of virtual money and time to use the account.
Demo accounts can be useful for anyone who is new to investing and would like to trade without using real money. They offer a more comfortable introduction to trading than going into live markets with no experience – this could carry great risk for novices as it is possible to lose money rapidly if you're not confident in what you're doing.
The accounts often allow access to different technical indicators, instruments, and markets that could allow traders to become accustomed to various aspects of trading financial markets.
If you're considering opening a trading account, it could be worth checking if they offer a demo account where you can familiarise yourself with its functions before exposing your own funds.
Are there any demo trading accounts UK?
Many trading platforms offer demo accounts that are available in the UK and can introduce new investors to trading without the risk of losing money.
Forex demo accounts are widely available as a result of the popularity of forex trading.
Nowadays, platforms offer access to many different markets in one place. So, some of the best forex demo accounts may be with providers that also list other financial markets, or ones that don't necessarily specialise in trading forex.
For instance, eToro is one of the online brokers available in the UK that gives retail investor accounts access to forex markets as well as trading stocks, and more. This means that users have the ability to trade stocks and shares as well the forex market.
Why do I trade better on a demo trading account?
Demo trading accounts incur absolutely no risk since the funds are strictly virtual. This means the trades you take in demo mode are purely hypothetical and you receive no gains for winning trades. Likewise, you incur no losses for losing trades.
Because of the absence of risk, you may be subconsciously (or consciously) aware of this while you perform trades. As a result, this could lead you to undertake a different method of trading.
One way this could happen is by you exposing yourself to greater risk with your trades – like using higher leverage, for example. During such a trade, your returns may be greater than usual.
In reality, you may just have the same ratio of return as your usual trades with lower leverage. Only, the higher leverage makes the trade seem more successful than it was.
On the other hand, you may be using demo trading accounts to practise different trading strategies, like stricter risk management. In this case, you may be completing a higher number of successful trades.
Usually, disparities are a result of using unfamiliar risk management as well as an inaccurate perception of profit ratios.
You should be aware that, when using leverage for forex trading in live markets, it's common that retail investor accounts lose money rapidly.
Are demo trading accounts accurate?
Some demo trading accounts may set up hypothetical scenarios for investors, whereas others allow you to trade on live financial markets with virtual money.
Despite this, demo trading accounts are indeed accurate – in terms of measuring your performance as well as representing market prices.
Because of their accuracy when emulating live markets, demo trading accounts could be a useful way to gain experience in trading and using investment instruments.
Some of the best demo accounts to aid learning may have realistic features of a live trading account. In fact, a lot of platforms specifically design their demo accounts in order to replicate their live versions – from appearance to technical features – which can provide a further degree of accuracy.
Pros and cons of demo trading accounts
Pros
You can sharpen your trading skills
With free demo accounts, you're able to take advantage of a large amount of virtual funds in order to practise trading. This could mean trying new trading strategies or just getting to grips with the basics with a larger sum than you might have to invest yourself.
Learn without the pressure of risk
The trades within a demo account are risk-free. So, you should consider taking the time to use this safety to learn as much as you can. Perhaps, you could experiment with features you wouldn't normally use, like higher leverage.
Introduce yourself to new markets
Demo accounts normally have access to a similar range of markets as the live version, depending on the platform. Because of this, you can familiarise yourself with these when you may not have been able to beforehand.
Successful trading can build your confidence
Trading can be difficult. So, seeing profitable trades you made in demo mode could help to boost your confidence more effectively than other methods of learning.
Usually a quick and easy sign-up process
A minimal amount of personal details are usually required in order to open an account. More importantly, you shouldn't have to fill in any bank or payment details. So, it's nice and simple for investors who want to start their trading journey.
Cons
If you make any successful trades that could have generated profit, these will never be genuine profits since you are using virtual funds. However, this also means that your losing trades incur no real losses.
Some platforms may have short periods of access
Depending on which platform you use, you may be given a short amount of time to enjoy risk-free trading in demo mode. You may want to consider seeking out providers that offer longer, or even unlimited, demo periods. Alternatively, you could choose to open multiple demo accounts with different providers to maximise your virtual trading time.
Getting used to no slippage
Sometimes, demo accounts execute trades without wider market effects impacting the execution price of a trade. When the execution price is indeed affected after you've placed a trade, this is called "slippage". If new traders become too accustomed to the absence of slippage, it could make trading live markets much harder when doing it for real.