Best US Marijuana Stocks For 2022? – StreetInsider.com
Paid press release content from MarijuanaStocks.com. The StreetInsider.com news staff was not involved in its creation.
July 18, 2022 11:35 AM EDT
---
News and research before you hear about it on CNBC and others. Claim your 1-week free trial to StreetInsider Premium here.
---
Top Cannabis Stocks In Q3 2022
Are you looking for top marijuana stocks to buy as the sector begins seeing gains? The cannabis industry is currently trading at fresh lows set in early July, and 2022's stock market is off to one of its worst starts in decades. In general, as news broke that Chuck Schumer will propose the CAOA this week in the Senate, several of the top cannabis stocks to watch started to experience some gains last week. Despite the lack of federal action to legalize marijuana, the state-level market has expanded significantly. MSOs are currently the source of the most global revenue in the cannabis industry.
Trading on a short-term basis is one way that many investors are profiting from the market's turbulence this year. The federal cannabis reform's delays have hurt US cannabis companies, which generate billions of dollars annually. Making a watchlist of the top US marijuana companies for both short- and long-term holdings may be a good strategy at this time for many cannabis investors.
Day traders and swing traders frequently make the greatest money when trading in a market like this one. Some long-term cannabis investors opt to trade around their long-term core assets using short-term trading strategies. Top cannabis stocks hit fresh lows in July, and the market has since started to rise. Investors may be able to benefit from the market's recent momentum by taking advantage of the sector's recovery. Here are the top 3 cannabis stocks you should have on your watchlist right now.
[Read More] Top Marijuana Penny Stocks For Your Mid-July Watchlist
Top US Marijuana Stocks For July 2022
Curaleaf Holdings, Inc. (OTC: CURLF)
Cresco Labs Inc. (OTC: CRLBF)
Verano Holdings Corp. (OTC: VRNOF)
Curaleaf Holdings, Inc.
Packaged cannabis products are made by Curaleaf Holdings, Inc., a multi-state cannabis retailer with 134 retail locations in the US. A completely owned subsidiary of Curaleaf International, Adven GmbH, is now marketing medical cannabis products in Germany. One of the most well-known brands in the country is Curaleaf's Select. In order to enter three more states, Curaleaf acquired Tryke Companies in November. Currently, the company's portfolio includes holdings in Arizona, Nevada, and Utah. On May 6, the business launched its 50th location in Florida. Curaleaf confirmed that Matt Darin would take over as CEO in May.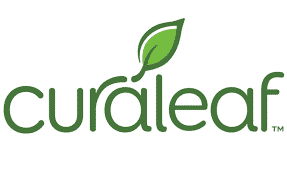 Revenue for the first quarter of 2022 was $313 million, up 20% over the same period the year before, according to the company's results release on May 9. Additionally, in the first quarter of 2022, adjusted EBITDA was $73 million and cash flow from operations was $57.4 million. Los Suenos Farms has increased the company's total cultivable acreage to 4.4 million square miles. In New Jersey, Curaleaf is a well-known cannabis merchant. In June, the business launched its Fab 5 Freddy B Noble cannabis brand in New Jersey and opened its 17th location there. The company is scheduled to release its second quarter 2022 earnings on August 8th after the close.
CURLF Stock Performance
On July 15th CURLF shares closed at $5.29, up 3.73% in the past five days of trading. The stock is currently trading in a 52-week range of $4.79-$13.35 and is down 44.44% year to date. According to analysts at Tip Ranks CURLF stock has a 12-month average price target of $13.51 per share. In this case, this would represent an upside of 155.39% from its last trading price of $5.29.
[Read More] Best Ways To Invest In The Cannabis Industry? 4 Top Marijuana ETFs To Watch Now
Cresco Labs Inc.
Cresco Labs, a cannabis corporation with a vertically integrated corporate structure, was established in the US. The business is currently the biggest producer of branded cannabis products in the country. According to a BDSA survey, Cresco is the most popular marijuana brand in Illinois and Pennsylvania. With 50 retail locations, 20 manufacturing facilities, and 47 retail licenses, Cresco operates in 11 states. As part of its development strategy, Sunnyside has opened its fourth dispensary in Pennsylvania. According to the company, the Good News product line will grow to include more consumables and alternatives to vaping. To increase profitability, the corporation will discontinue employing third parties in California and switch to owned brand distribution.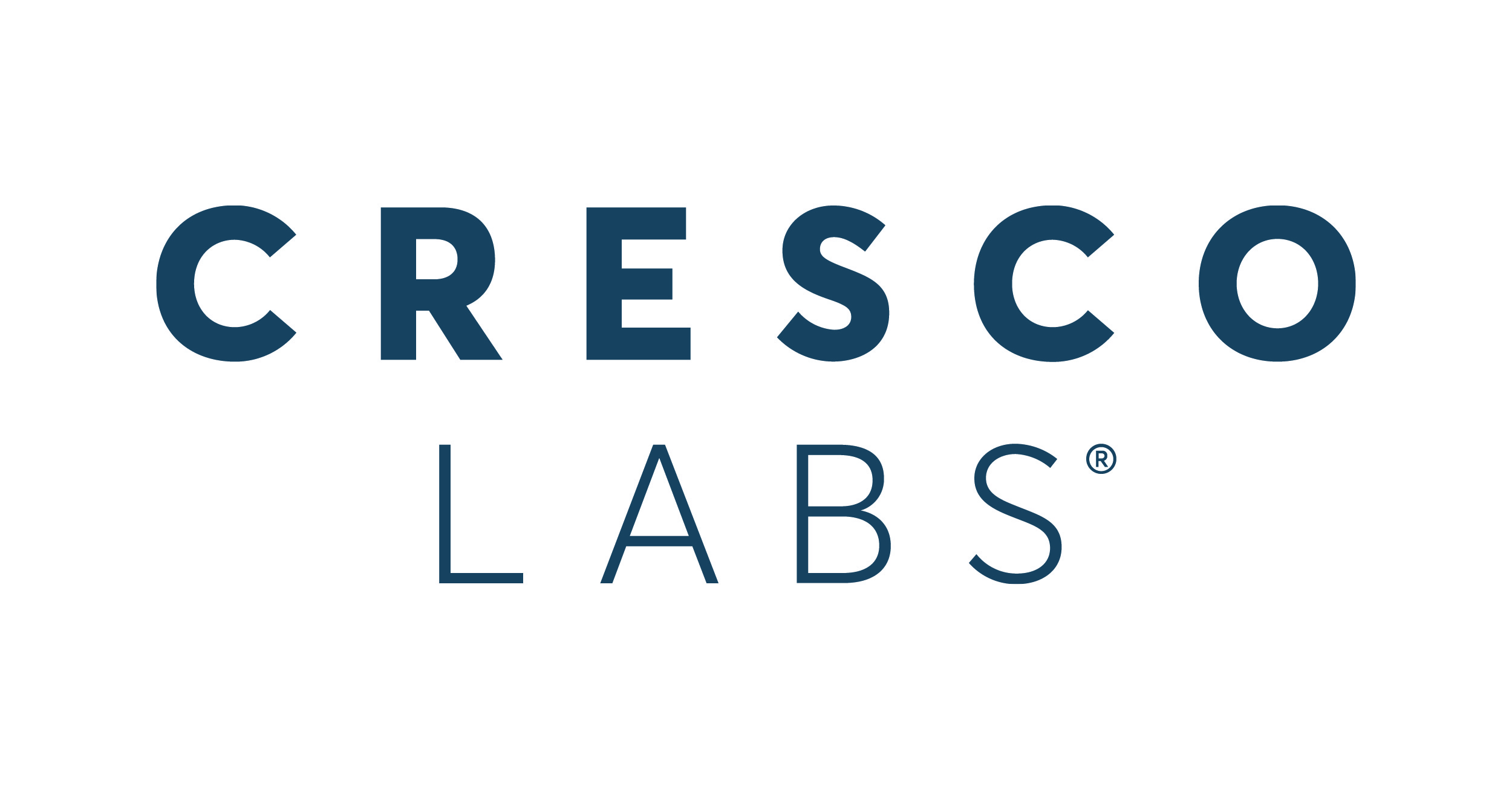 Sales for the first quarter rose by 20% year over year to $214 million for the company. Additionally, after excluding the fair value markup for acquired goods, gross profit of $113 million, or 53% of revenue, increased by 29% from the prior year. Adjusted EBITDA, which accounts for 24 percent of revenue, increased by 45 percent year on year to $51 million in the first quarter. Same-store sales rose by 9%, while retail revenue jumped by 44% over the previous year to $119 million, or $2.5 million per typical store operating for the quarter.
At the end of the quarter, Cresco had 50 retail locations, including three in Florida and one in Pennsylvania, and $179 million in cash on hand. In addition, they had opened four more locations. The business also introduced its branded product line, which consists of Sunnyside* Chews, High Supply(R), Good News(R), and RemediTM, in Florida during the first quarter. Cresco has acquired Columbia Care Inc. (OTC: CCHWF), which will increase the company's worth to $2 billion and make it the market leader in the cannabis industry.
CRLBF Stock Performance
CRLBF shares finished on July 15th at $3.16, up 4.26% in the past five trading days. The stock is presently trading in a 52-week price range of $2.42-$11.67, showing a 41.22 percent decline year to date. According to analysts at CNN Business CRLBF stock has a 12-month median price target of $11.71 per share. In this case, this represents an upside of 270.43% from its last trading price of $3.16.
[Read More] 3 Marijuana Stocks To Buy Before Next Month?
Verano Holdings Corp.
Verano Holdings is a marijuana company that offers customers legal marijuana in a number of states. The company distributes its high-quality cannabis products under a number of different brand names. Verano now has 102 dispensaries throughout 13 states and 12 production and processing plants. The company still has a large foothold in Florida where it has 49 dispensaries. Two of the company's retail brands, Zen LeafTM and MUVTM, run dispensaries that cater to both medical and adult-use clients. In Las Vegas, the business launched a drive-through dispensary on Flamingo Road. According to Verano, Zen Leaf Westover opened on May 26 and is now the company's second dispensary in the state and 100th overall.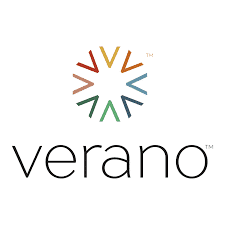 Sales increased 67 percent to $202 million in the first quarter of 2022 compared to the same time in the prior year, the firm stated in May. Additionally, the first quarter of 2022 witnessed a gross profit of $100 million, or 49% of revenue, compared to the first quarter of 2021, when the gross profit was $54 million. Verano experienced a $7 million financial loss during the first quarter of 2022 compared to the same period in the previous year. It is significant to note that in the first quarter of 2022, the company generated $81 million in unadjusted EBITDA, or 40% of sales, and $81 million in adjusted EBITDA, or 40% of revenue. The business inaugurated its 49th site in Florida on July 1st.
VRNOF Stock Performance
VRNOF shares closed at $6.25 on July 15th up 1.27% in the past five trading days. Currently, the stock has a 52-week price range of $5.32-$18.78 and is down 50.32% year to date. According to analysts at Tip Ranks VRNOF stock has a 12-month average price target of $24.24 per share. This would represent an increase of 287.84% from its last trading price of $6.25.
Trading Top Cannabis Stocks In 2022
Conducting your own research on a company is essential before investing in top cannabis stocks. You can determine which companies are leading the market by looking at their financials and press releases. Additionally, by learning how to use technical indicators to find the best opportunities for entry, you may increase the number of profitable trades you make. To handle the unpredictable cannabis sector, many investors employ a variety of trading tactics. In certain circumstances, they develop a long-term core position and then trade around it to profit from momentary price swings. Since the market volatility is still rather strong in July, you might want to add any of these top marijuana stocks to your list.
The post Best US Marijuana Stocks For 2022? appeared first on Marijuana Stocks | Cannabis Investments and News. Roots of a Budding Industry.(TM).
COMTEX_410471342/2683/2022-07-18T11:30:54