China Moves to Weaken Yuan With Record Push-Back Via Fixings – Bloomberg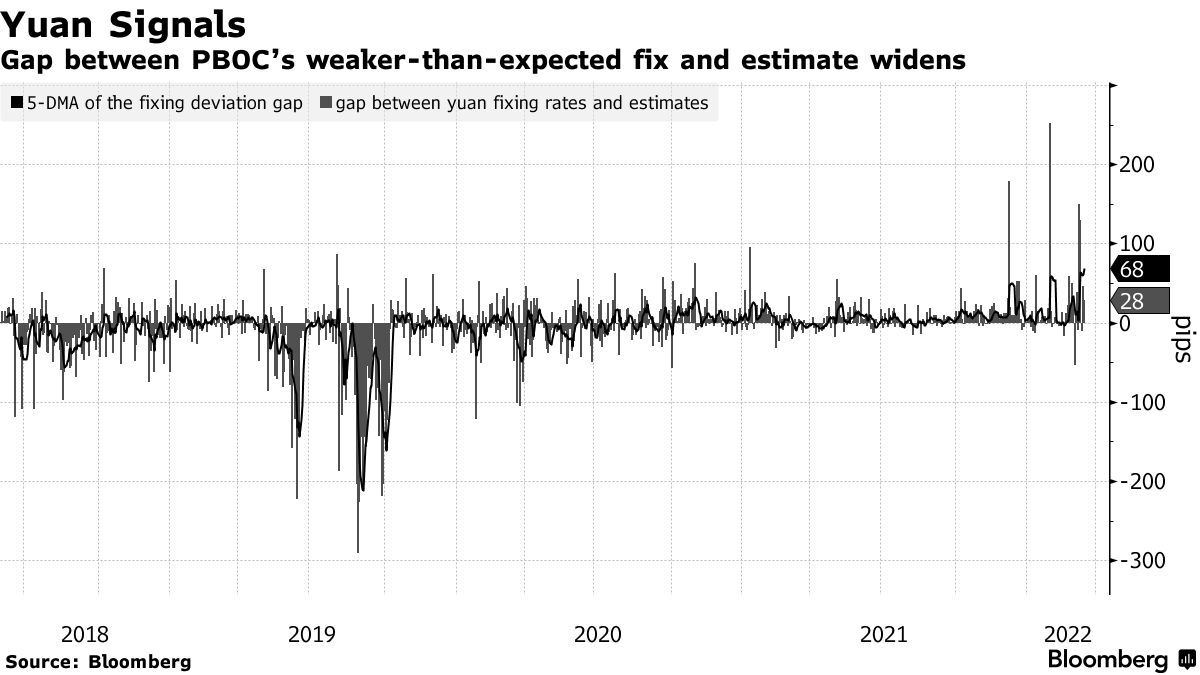 China made its biggest push to weaken the yuan through its currency fixings this week as virus-related curbs and rising commodity prices threatened to slow the economy.
The weekly average of the gap between the People's Bank of China's daily yuan reference rate and market estimates widened to 68 basis points, the highest on record since Bloomberg started the survey with analysts and traders in 2018. The bulk of the move came on Monday and Tuesday, when the fixing deviated 150 pips and 129 pips respectively from forecasts.