teams who could trade top prospects – MLB.com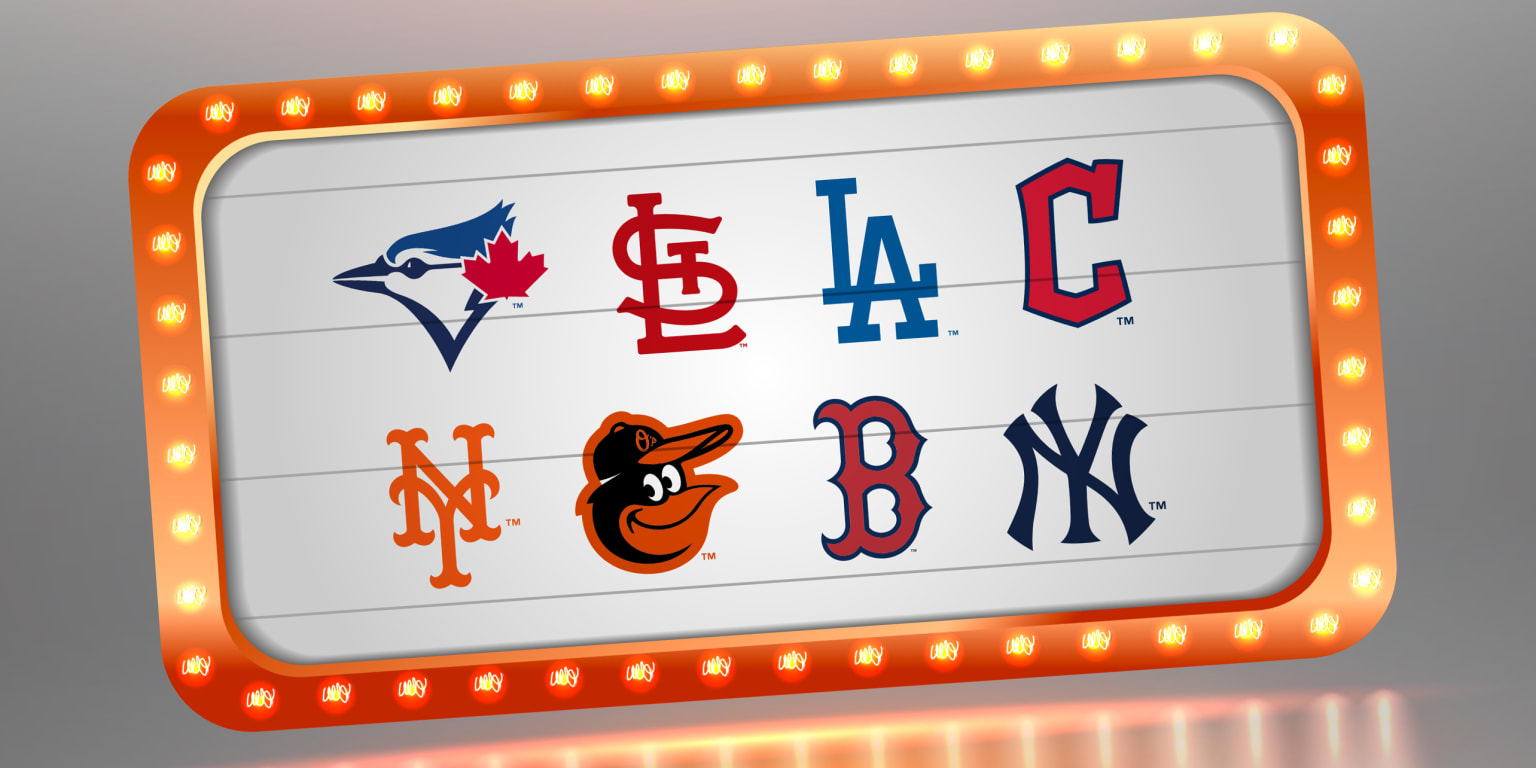 Like most of us, baseball teams have holiday shopping on their mind in December. The Winter Meetings begin Sunday in San Diego and while there, clubs will make trades and also lay the groundwork for more deals later in the month.
While teams value the talent and cost control of prospects, they often can't resist parting with them to acquire veterans who could make the difference in getting to the postseason and winning once there. In the last decade, highly rated phenoms such as Lucas Giolito, Michael Kopech, Yoán Moncada and Dansby Swanson have changed addresses at the Winter Meetings. Later December deals included Josiah Gray, Wil Myers, Luis Patiño and Trea Turner.
Several clubs have needs to fill and young talent to swap, so we could see similar movement this month at the Winter Meetings and afterward. Here are eight teams looking to contend that have the prospect currency to make some moves:
Blue Jays
Gabriel Moreno has graduated from prospect/rookie status but has only 69 big league at-bats, and the Blue Jays' abundance of young catching could make him available in the right blockbuster. Second-ranked prospect Orelvis Martinez hit 30 home runs in Double-A at age 20, but he's blocked on the left side of the infield in the Majors by Bo Bichette and Matt Chapman. Addison Barger (TOR 14) slammed 26 homers and reached Triple-A but plays the same positions and faces the same dilemma. If a team that hasn't won a World Series since 1993 wants to focus on the present, it could part with one of several intriguing players from its 2022 Draft, including left-hander Brandon Barriera (TOR 3) and infielders Tucker Toman (TOR 4), Josh Kasevich (TOR 10) and Cade Doughty (TOR 11).
Cardinals
The Cardinals pulled off blockbusters for Paul Goldschmidt and Nolan Arenado and have more than enough ammunition for another. While No. 1 prospect Jordan Walker is untouchable, fellow outfielders Alec Burleson (STL 5) and Joshua Baez (STL 11) possibly could be had. With Tommy Edman entrenched at one of St. Louis' middle-infield spots, there may not be room in the lineup of the future for both of their best shortstop prospects, Masyn Winn (STL 2) and Jonathan Mejia (STL 10). The Cards also feature plenty of pitching depth, starting with Top 100 prospects Gordon Graceffo (STL 3), Matthew Liberatore (STL 4) and Tink Hence (STL 6), as well as recent first-round picks Cooper Hjerpe (STL 8) and Michael McGreevy (STL 9).
Dodgers
The Dodgers are so loaded at the Major League and Minor League levels that they aren't going to have enough at-bats and innings for everyone. Third baseman Miguel Vargas (LAD 3), second baseman Michael Busch (LAD 4) and outfielders Andy Pages (LAD 5) and James Outman (LAD 13) all will be ready for Los Angeles at some point in 2023. So will right-handers Bobby Miller (LAD 2), Ryan Pepiot (LAD 6), Gavin Stone (LAD 7 and the Minor League ERA leader at 1.48) and Landon Knack (LAD 11). They also have a 27-year-old star behind the plate in Will Smith and two of the game's top catching prospects, Diego Cartaya (LAD 1) and Dalton Rushing (LAD 9).
Guardians
Few clubs can match the Guardians in terms of developing pitching, and they have a slew of arms — headlined by Daniel Espino (CLE 1), Gavin Williams (CLE 3), Tanner Bibee (CLE 6) and Logan Allen (CLE 8) — on the cusp of arriving in the Majors. They also have a surplus of young outfielders in George Valera (CLE 2), Chase DeLauter (CLE 7) and Will Brennan (CLE 19) and infielders in Brayan Rocchio (CLE 4), Gabriel Arias (CLE 9), Angel Martinez (CLE 10), while also being stocked at those positions in Cleveland. While Cleveland's modus operandi is to acquire youngsters as opposed to dealing for them, they're positioned to make moves if they want.
Mets
There's no question that the Mets are in it to win it, so it wouldn't be a surprise to see them cash in farmhands to bolster a 101-win team that got upset in the Wild Card Round in October. Interestingly, two of their top three prospects are catchers: Francisco Álvarez (No. 1 on our Top 100 Prospects list) and Kevin Parada (NYM 3, the 11th overall pick in July). New York's best prospects are all position players, a group that also includes third baseman Brett Baty (NYM 2), outfielder Alex Ramirez (NYM 4), shortstops Jett Williams (NYM 5) and Ronny Mauricio (NYM 6) and corner infielder Mark Vientos (NYM 7). Most of those bats aren't going to help before 2024 and they all aren't going to find jobs in Queens.
Orioles
Shortstops Gunnar Henderson (BAL 1) and Jackson Holliday (BAL 3) are locks to become everyday players for the Orioles, but there won't be enough room in the rest of the infield to accommodate Jordan Westburg (BAL 5), Coby Mayo (BAL 7), Connor Norby (BAL 11) and Joey Ortiz (BAL 17). They also have a solid big league outfield with more outfielders on the way in Colton Cowser (BAL 4), Heston Kjerstad (BAL 9) and 2022 first-rounder Dylan Beavers (BAL 8). That gives resurgent Baltimore plenty of attractive trade fodder if it wants to upgrade its pitching.
Red Sox
Coming off a last-place finish, the Red Sox won't stand pat. Top-ranked shortstop Marcelo Mayer and first baseman Triston Casas (BOS 2) aren't going anywhere but most of the rest of an improving farm system could be in play. Outfielder/shortstop Ceddanne Rafaela (BOS 3) is the best defensive prospect in the Minors and is coming off a 21-homer, 28-steal season. Second baseman Nick Yorke (BOS 4) got back on track in the Arizona Fall League, while outfielder Miguel Bleis (BOS 5) wowed observers in the Rookie-level Florida Complex League. Yorke and Bleis lead an impressive group of 20-or-younger position players that also includes shortstop Mikey Romero (BOS 8), third baseman Blaze Jordan (BOS 9) and outfielder Roman Anthony (BOS 10).
Yankees
The Yankees make it four American League clubs on our eight-team list, and we could have included the Rays as well. New York hasn't been shy about trading prospects and has sent 24 of them packing in deals during the last 16 months. It has a surfeit of quality shortstop prospects in Anthony Volpe (NYY 1), Oswald Peraza (NYY 3), Trey Sweeney (NYY 6) and Roderick Arias (NYY 11), though Volpe has been considered to be untouchable. Austin Wells (NYY 4) possesses a better bat than most catchers and the Yankees have intriguing outfielders such as Jasson Domínguez (NYY 2), Everson Pereira (NYY 5) and Spencer Jones (NYY 7).