Tesla Stock Is a Perpetual Bear Trap and Will Beat the Markets – InvestorPlace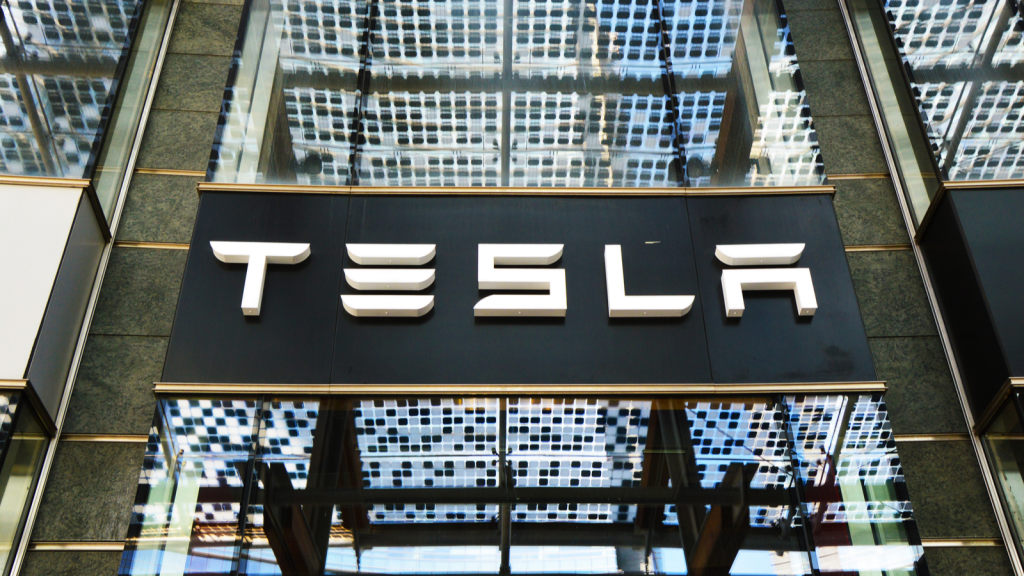 I'm lucky to work with hundreds of traders every day. I manage a live trading room, so I get a feel for what people are thinking. One consistent common thread I find is too many traders have the urge to short Tesla (NASDAQ:TSLA). My goal today is to sway readers from falling into that trap. In the process, I will reiterate my bullish thesis for TSLA stock. It should only be on the list of stocks to buy, though not blindly.
Earlier this month, I titled an article "Tesla Stock Is About to Beat the S&P 500." Sure enough, it did not disappoint me as it rallied and held its greens. On the other hand, the S&P 500 sunk 7% and barely recovered half. According to Yahoo! Finance, the performance difference recently has been around 8%. Over the long-term, that differential is 15x in favor of Tesla. Investors looking to short these facts must enjoy suffering.
| | | |
| --- | --- | --- |
| Ticker | Company | Price |
| TSLA | Tesla, Inc. | $723.72 |
Not the Same Company They Mocked
Maybe the fundamental bears are too emotional about it. If they perused the metrics, they'd realize that this Tesla is not the same company from four years ago. A major change happened around 2018 when the cash from operations exploded higher. That meant that Chief Executive Officer Elon Musk could execute on growth plans with more freedom. That was when I stopped being a skeptic and became a believer in its long-term success.
Before that transition, they struggled to even exist and were on the verge of bankruptcy. However, somehow, they pulled it off and are now on sound financial footing. Miraculously, it went from almost dead to creating $12 billion last year in cash from operations. Sales have grown 15 times since 2015. If that's not impressive, they have even doubled since 2020.
Those are astonishing numbers, especially when you consider that they also improved profitability. Yes, Tesla is now cheap for a growth company. The metric that proves that is the price-to-sales ratio of 13. The net income run rate is now $8.4 billion, which is 1.5 times last year and 12 times 2020. With these solid fundamental metrics, I find it strange that anyone would see short-able weakness. I understand trying to fade rallies that go too far. But those should be tactical trades, not fundamental bets against the success of the company.
Better Off Betting on TSLA Stock
It's much easier to buy the dip on TSLA stock than to try to sell the rip. This, by definition, opens doors for trading opportunities on bad days. But this is not a strictly short-term trade, it also applies to swing and mid-term investors. Knowing that in the long-term it does better than the indices is a thesis I can trust. The "this too shall pass" mantra applies very well to it. Whatever is ailing it on dips will fade and the swing trade will work. The long horizon investors need not be reading this note, because they already won. Only one fact remains true: the bears lost every battle.
I am not a perma-bull, but an opportunist. I perpetually seek the trades that require very little worry. And the path of easier profits does not involve shorting it. The more people that are eager to short it, the more fuel on the fire. It is always a tall order to pull that off on a consistent basis. The sellers will try it again and soon. TSLA has a potential bullish catalyst above $742 per share. I bet the bears will flock to shorting it like moths to light.
The automobile industry is going through an enormous transition. This is happening because of Tesla's accomplishment. For that alone, traders should respect it and give it some room to run. The internal combustion engine has been the dominant propulsion method for decades. Now, and only thanks to Tesla, this could change within 10 years.
On the date of publication, Nicolas Chahine did not have (either directly or indirectly) any positions in the securities mentioned in this article. The opinions expressed in this article are those of the writer, subject to the InvestorPlace.com Publishing Guidelines.